 Are you on track for retirement?
The question isn't at what age to retire, it's what income.
Schedule Your Analysis
Our Mission
Dukes Financial, LLC serves as a compassionate advocate, championing each client's financial and retirement needs.
Dukes Financial is dedicated to helping people manage and maximize their finances and benefits. They help their clients achieve added peace of mind by providing comprehensive financial planning services and understanding that everyone is different.
Dukes Financial, LLC serves Norfolk, VA and surrounding communities. Our mission is to provide the families and businesses we serve with innovative financial strategies, solutions and planning that result in financial clarity, security and overall financial health. Making strong commitments to our clients and building life-long relationships are tenets of success at Dukes Financial, LLC.
Dukes Financial, LLC provides investors custom-tailored strategies to meet short and long-term needs. Our goal at Dukes Financial, LLC is to help our clients realize their financial dreams by offering creative solutions through an open and transparent process utilizing innovative solutions to achieve financial independence.
We empower you to navigate today's complex financial world. We customize a plan to fit your individual and family needs, as well as the needs of your small or large business.
Meet Ron & Adam Dukes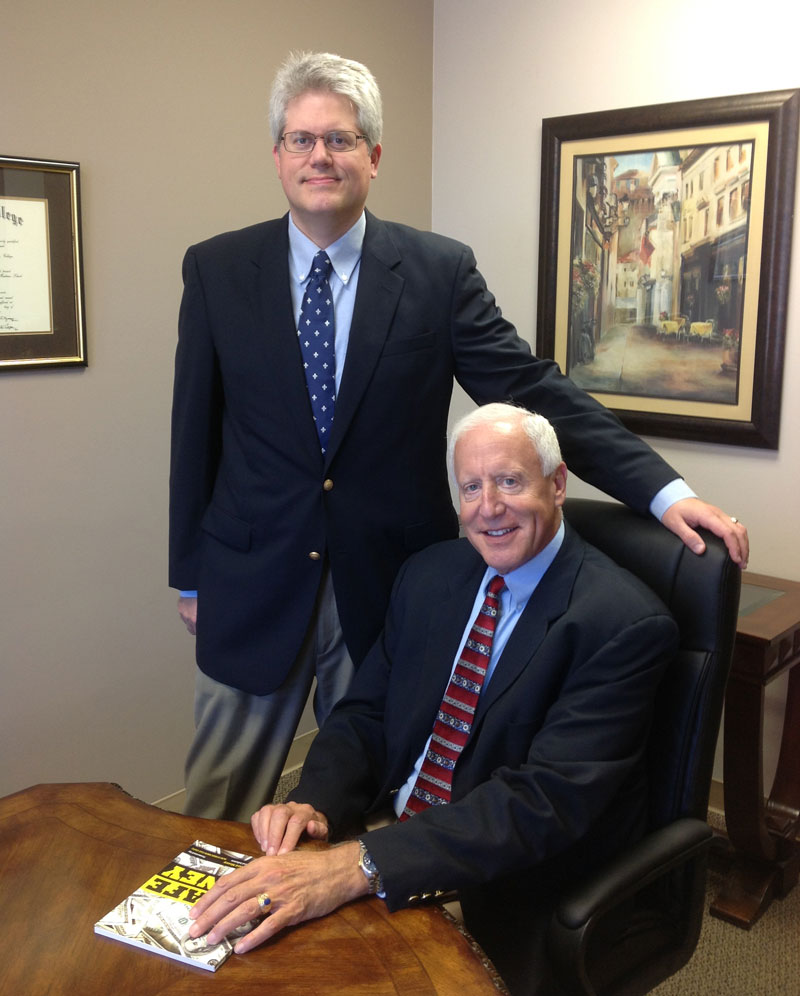 Ron & Adam Dukes
Ron has been in the financial business for over four decades, and Adam has worked with him for the past decade. They enjoy helping people plan for their financial future, whether it is estate, retirement, tax or college preparation planning. The two have lived in Hampton Roads for the past 35 years.
With over 40 years of experience in the financial industry, their professional designations include CLU, ChFC and a Master's of Science in Financial Services. The advisors belong to several highly regarded industry organizations including: the Million Dollar Round Table, Court of the Table and Top of the Table. These financial advisors are defenders who work to provide innovative solutions for your financial plan.
Are You Retirement Educated?
Learn more about your retirement options
Our Services
Social Security Maximization
Our Upcoming Seminars
There are no upcoming events at this time.
Please check back again soon.
Generational Vault
Keeping Your Financial Information
Safe and Secure
A virtual "safety deposit box" for our clients to upload important documents and view financial information. It comprises three dynamic components, including a secure portal to send and store confidential financial documents, daily investment and banking values, as well as snapshots of financial assets and expenses to view. All data is secured with a SSL Certificate, one of the strongest encryption key available, and adheres to compliance and regulatory requirements.
Vault Login